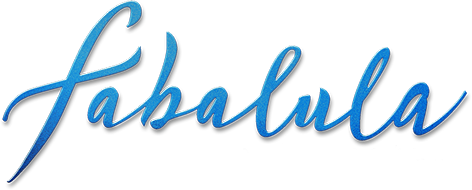 A V I S I O N
Commitment to understanding and 'getting behind' client objectives, no matter how big or small; is the primary driver of creativity while always meeting the technical criteria needed to produce the best product at all times. Nearly three decades of design, prepress knowledge and print project experience is a valuable resource which is applied to meet client, project and production needs with the intention to deliver the best possible solutions taking costs, timelines, product variety and quality into account.

Most small to medium sized businesses who are not in the graphics industry do not typically have the budget or requirement for an full-time in-house designer and those who do have the luxury of a 'graphic designer' struggle to sustain the workload to make such a position viable.

This is where Fabalula Design can partner with your sales, admin, marketing or personnel team to provide an around-the-clock, virtual design and desktop-publishing service; this typically includes; generating, updating and managing your marketing material, branding policies, business stationary, internal documents, sales presentation packs, training guides, budget reports, strategy plans, annual reports, office/vehicle/uniform branding, plant safety signage, access tags, event/promotion mailers, email signatures etc... as and when you need it.

Fabalula welcomes brand start-ups, self/independent publishers, commercial traders, traditional/online retailers, academic institutions, sheet-fed offset and digital print-shops, large format printers, postal courier/stationery outlets, copy-shops, print sales professionals and prepress professionals. Whether you need a quick health-check and preflight of files submitted for print or you need complete design and layout of a retail promotion, including image deep-etching, asset library maintenance, product placement and personalised mail merges - you can look forward to working with an enthusiastic and accountable graphics solution provider.
T H E B A C K S T O R Y
The print arena is a fantastic world filled with myriad products, intricate processes and dedicated people; yet when it comes to the daily 'work in progress' and often intangible targets, many overlook how dynamic, exciting and often intimidating this industry is. Chasing the bottom line and carving out ever tightening margins is the focus of any diligent and profitable business - but at the same time the bean-counting culture inadvertently stifles flexibility in the way we identify and provide creative solutions for clients who have varying degrees of print knowledge and unique requirements... we all too often stick to the successful 'streamlined' model and discount anything that doesn't fit into the efficient 'sausage machine'... however unintentional, this can be perceived as a lack of interest and leaves potential clients unsupported.
N E W B E G I N N I N G S
An idea evolved to slowly introduce a side-project to keep creativity flowing and develop additional media skills. Fabalula Design started as a part-time and mostly pro bono initiative. While learning how clients interacted with branding and print, by way of their personal investment, passion and immediate requirements - the void between the designer and printer became apparent and this is sadly not limited to the small service providers. After overwhelming support from associates in various sectors, it was decided to launch Fabalula Design as a full-time service provider and knowledge consultant to the graphic design, prepress and printing sector.
P O S T S C R I P T
If you feel some anxiety at the thought of approaching the large commercial print industry for guidance and expert advice on your next project or not even sure where to start... then simply contact Fabalula to help you navigate, unpack and demystify all the processes your next project may follow... together we can explore the best available solutions and ensure you enjoy a fabulous print experience!